So you got that buck of a lifetime, or maybe like the rest of us you only got a couple of freezer does and considered yourself lucky.  We would love it you used all of the venison to make jerky, snack sticks or brats with Fat Boy Game Seasonings, but we know there is a lot more that you can do with your venison.  Here are a few tested recipes that are sure to please.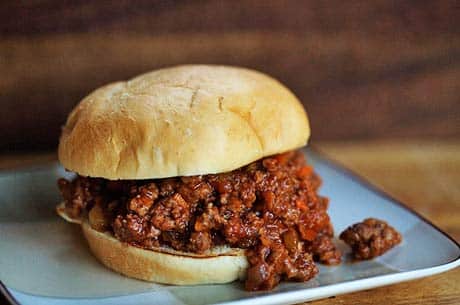 Crock Pot Sloppy Joes
Ingredients
¼ pound bacon
2 pounds ground venison
1 large yellow onion chopped
½ cup brown sugar
¼ cup white wine vinegar
1 TBSP ground cumin
1 TSP chili powder
2 TBSP minced garlic
1 TBSP Dijon mustard
1 cup ketchup
salt and pepper to taste
Place bacon in a large, deep skillet. Cook over medium high heat until evenly brown. Remove from skillet, crumble and set aside. Brown meat in bacon grease for flavor.
Put onion, sugar, vinegar, cumin, chili powder, garlic, mustard, ketchup, salt and pepper in slow cooker and mix well. Add bacon and venison and stir together.
Cook for a minimum of 8 hours on Low setting. Use a fork to separate the meat into a thick and yummy Sloppy Joe-style barbecue.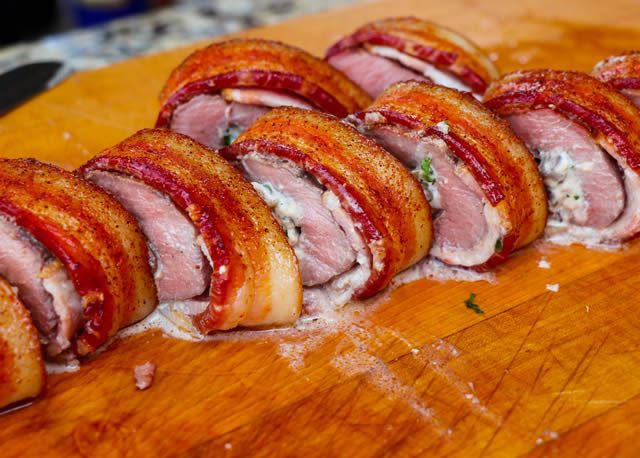 Grilled Venison Backstraps
Marinated twice and covered in bacon, yes we said bacon, these grilled backstraps are a sure pleaser.  Sweet smoky and good.
Ingredients
2 pounds venison backstrap cut into 2 inch chunks
1 quart apple cider
1 ½ pounds of thick sliced bacon
2 12 ounce bottles of barbecue sauce ( We recommend Fat Boy Haugwaush, Sticky Stuff or Blazin' Boar)
Place chunks of venison into a shallow baking dish, and pour enough apple cider in to cover them. Cover, and refrigerate for 2 hours. Remove, and pat dry. Discard apple cider, and return venison to the dish. Pour barbeque sauce over the chunks, cover, and refrigerate for 2 to 3 more hours.
Preheat an outdoor grill for high heat. Charcoal is best, but if you must, use gas. Remove meat from the refrigerator, and let stand for 30 minutes, or until no longer chilled. Wrap each chunk of venison in a slice of bacon, and secure with toothpicks.
Brush the grill grate with olive oil when hot, and place venison pieces on the grill so they are not touching. The bacon will kick up some flames, so be ready. Grill, turning occasionally, until the bacon becomes slightly burnt, 15 to 20 minutes. The slower, the better. Dig in, and prepare to want more!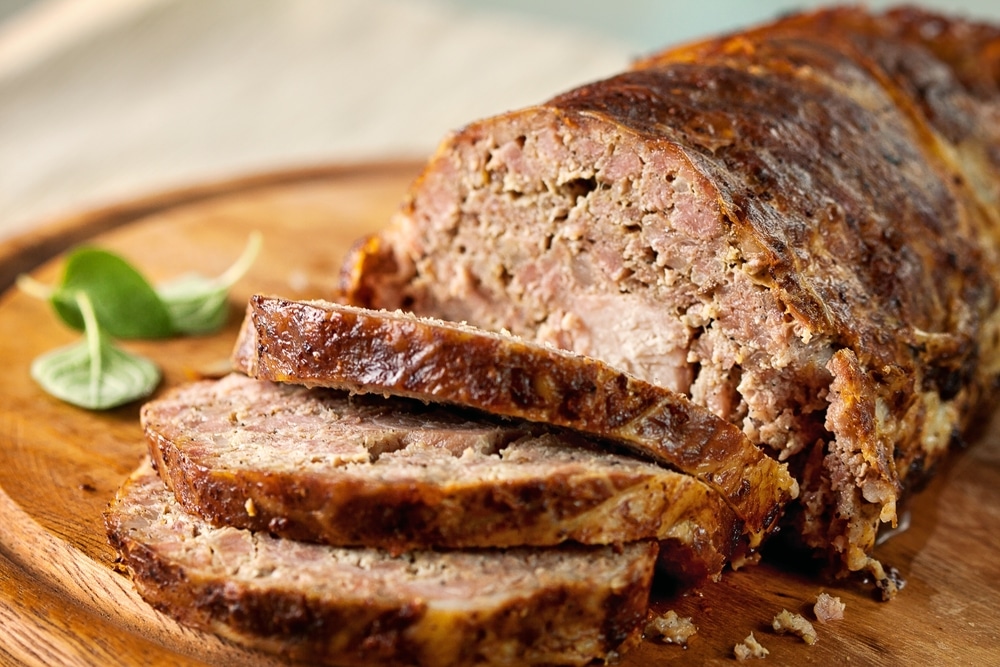 Venison Meat Loaf
Who doesn't like a good meatloaf?  This one has a little kick to it.  You can dial back the spice if your taste buds dictate.
Ingredients
1pound ground venison
1 TBS brown sugar
8 saltines
1 beaten egg
½ TSP spicy brown mustard
¼ TSP dried cilantro
½ TSP garlic powder
½ TSP dried minced onion
¼ TSP thyme
1 dash cinnamon
1 dash paprika
3 TBS ketchup
1 TBS brown sugar
Preheat oven to 350 degrees F (175 degrees C).
Mix together venison, 1 tablespoon brown sugar, crackers, and egg in a bowl. Season with mustard, cilantro, garlic powder, onion flakes, thyme, cinnamon, and paprika; mix well. Pat mixture into a 9×9-inch pan, or a loaf pan.
Bake in preheated oven to an internal temperature of 160 degrees F (70 degrees C), about 40 minutes. Stir together the ketchup, with 1 tablespoon brown sugar. Spread on top of the meatloaf, and place back in the oven for 10 minutes more.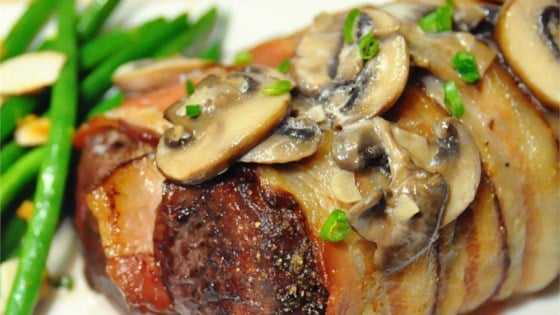 Bacon Wrapped Venison Tenderloin in Garlic Cream Sauce
Every hunter knows about the tenderloin.  It's like the prime rib of venison.  This recipe is for the hidden sophisticate in us all.  You know the one who wears his dress camo for a Friday night date.  
Ingredients
6 pieces thick sliced bacon
2-3 ponds of venison tenderloin
2 TSP olive oil divided
¼ TSP onion powder divided
salt and pepper to taste
2 TBS buter
8 ounces of sliced mushrooms
2 chopped cloves of garlic
2 TBS copped green onion
½ cup heave whipping cream
Preheat oven to 375 degrees F (190 degrees C).
Place bacon on a slotted baking pan.
Bake bacon in the preheated oven until partially cooked but still flexible, 6 to 8 minutes.
Brush venison tenderloins with olive oil and season with onion powder, salt, and black pepper. Place tenderloin roasts side by side and wrap them together in strips of partially cooked bacon. Place into a roasting pan.
Roast until bacon is browned and an instant-read meat thermometer inserted into the thickest part of a tenderloin reads at least 145 degrees F (65 degrees C), about 1 hour.
Heat butter in a saucepan over medium heat; cook and stir mushrooms and garlic in hot butter until mushrooms are soft, 8 to 10 minutes. Stir green onion into mushroom mixture; pour in cream. Cook, stirring often, until sauce is heated through. Serve sauce with tenderloins.
Any of these time tested recipes are sure to satisfy, but you may want to make sure you have enough venison to make them all.  To be on the safe side we would suggest a few more days in the woods and maybe another freezer doe.  Who knows that buck of a lifetime may just decide to walk by.  Of course if you have a bow he will be at 90 yards and if you have a gun he will stay just off of your hunting property.  On the bright side a bad day hunting beats a good day at work any time.