Gluten Free Creole Butter Injection & Marinade 12 oz
14 in stock
Categories: 12 oz., 3/5, All Products, Beef, Chicken, Creole Butter, Holiday, Marinades, Other, Pi Day, Pork, Sauces, Seafood, Southern, Thanksgiving
Second Place Winner – 2022 NBBQA Awards of Excellence – BBQ Marinade – Creole Butter Marinade
Second Place Winner – 2021 NBBQA Awards of Excellence – BBQ Marinade – Creole Butter Marinade
Second Place Winner – 2021 Scovie Awards Barbecue Cook it Up – Grilling Sauce/Marinade
First Place Winner – 2020 NBBQA Awards of Excellence – Injectable Marinade – Creole Butter Marinade
Looking to kick your cooking up a notch? Try our buttery concoction with just the right amount of spice. Use our Fat Boy Creole Butter Liquid Marinade next time you are firing up the grill. Our Creole Butter can be used as a marinade or directly injected into your choice of meat to cook up juicy and delicious.
No High Fructose Corn Syrup. No MSG.
Sorry, this product is not natural due to preservatives.

Best On:




Heat Level:



Shake well before using. Refrigerate after opening. Made in the USA.
UPC: 8 50624 00038 8

INGREDIENTS
Water, Salt, Soybean Oil, Spices (Including Chili Pepper)_, Granulated Garlic, Citric Acid, Xanthan Gum, Natural Butter Flavor (With Sunflower Oil and Soy Lechithin), Potassium Sorbate and Calcium Disodium E.D.T.A (Preservatives). Manufactured in a Nut-Free Facility.
RECIPES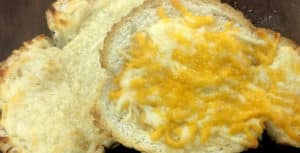 EXPIRATION
All of Fat Boy Natural BBQ 12 oz. sauces contain a "best by" date. The USDA states that a "best by" date is used as a guideline for a product to be on the shelf before purchase. It is in no way an expiration date. According to the USDA most products are safe to consume long after the 'best by" date has passed. All Fat Boy Natural BBQ 12 oz. sauces have a "best by" date of two years after packaging. Any products that are "short dated" are sold at a discount and the date is stated in the listing when purchasing the product.
Related products