Do you smell that? Smells like football. The college football season kicks off this weekend and the NFL follows just a few days behind. Hard to believe that we were able to occupy our time since February, but after watching badminton and 2 guys playing catch on ESPN 2 it's time for some football. Along with football comes the non-contact sport of tailgating, and if you have the right equipment you can be crowned National Champion of the parking lot. Here are some cool things that can help you reach that ultimate goal of Tailgate Champion.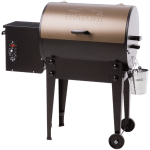 The Traeger Tailgate Smoker. This bad boy is truly portable weighing only 62 pounds. It also has fold up legs and boasts about 300 square inches of cooking space. It is extremely versatile allowing you to smoke, grill, bake or keep your food warm. The hopper holds 18 pounds of pellets for extended use. Check it out here.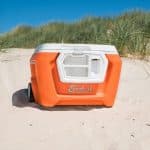 The next essential is the Coolest Cooler. That is actually the name, but it is seriously the coolest cooler that we have ever seen. This thing is the ultimate tailgate tool. It has a built in blender, blue tooth speaker, USB charger, LED lights inside and a bottle opener on the front. If that's not enough it also holds 55 gallons of stuff. Take a look at it here.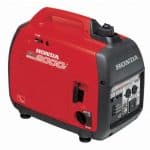 When tailgating power is the name of the game. You need clean quiet reliable power for all of your stuff because let's face it sometimes it's better to just keep the tailgate going and watch the game. The Honda EU 2000i is about the best tailgate generator out there. It's quiet. 59db at full load and 53db at 1/4 load. It provides 1600 watts of continuous power and with it's inverter it is stable to run computers or flat screen TV's. The best prices are usually on Amazon with free shipping. See it here.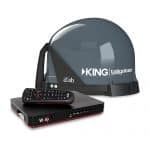 The Dish Network King Tailgater is about the most awesome thing a TV provider has ever done. All you do is purchase the bundle and pay by the month with no contract. When the season is over you just cancel until next year. They make it about as easy as it gets to watch some great games while you tailgate before your team takes the field. Take a look here.
This stuff is sure to get you to the tailgate playoffs. With some good preparation and execution you can be the best tailgater in your conference. Good luck, have fun and be careful out there.