Original Snack Stick Seasoning (NO CASINGS INCLUDED)
9 in stock
Our snack stick kit is the perfect blend of salts, sugars, and garlic. Use it with beef, venison, elk or any other wild game. Each kit will season up to 25 pounds of meat. Whether you are out hunting or just need a little something to chew on, these protein packed sticks taste great and will give you the energy you need to get done what you need to get done.
Kit includes 18.5 oz Seasoning, 1 oz. of 6.25% Cure, and Instructions. Kit yields 25 lbs. Net Wt. 23 oz (552.82 g)
INGREDIENTS
Seasoning: Salt, Dextrose, Sugar, Spices, Mustard (1.35%), Garlic Powder, and Sodium Erythorbate (7.32 oz), and less than 2% Tricalcium Phsophage added to prevent caking.
Cure: Salt, Sodium Nitrite (6.25%), Propylene Glycol, <0.001% FD&C Red #40.
NUTRITIONAL FACTS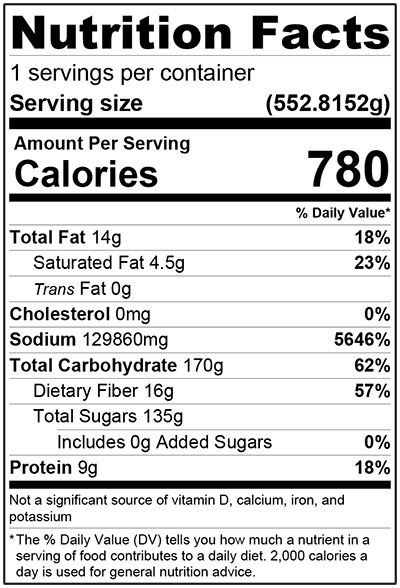 Related products