Natural All Purpose Wild Game Seasoning 4 oz
6 in stock
Categories: 2/5, 4 oz., All Products, Beef, Chicken, Game Seasoning, Game Seasonings, Kansas City, Pi Day, Pork, Rubs, Seafood, Southern, Southwestern, Vegetable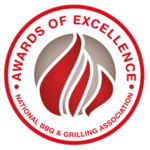 Winner 2022 NBBQA Awards – Sixth Place – Original Rub
You like to hunt. You like to eat. You like to eat what you hunt. Every hunter wants a way to prepare their recent trophy, whether that's deer, elk, moose, duck, pheasant or any other kind of wild game, we've made a seasoning that works great at deer camp, in the smoker or in the kitchen.
All Natural. Gluten Free. No MSG.
Heat Level:



Lightly coat meat surface with rub prior to cooking, smoking, or grilling. Store in a dry place. Made in the USA.
UPC: 8 52098 00150 2
INGREDIENTS
Sugar, Salt, Spices (Including Paprika), Onion & Garlic, Molasses Powder, Molasses, Wheat Starch, Sunflower Lecithin), Chipotle Flavor, (Jalapeno, Maltodextrin, Natural Flavors Including Hickory Smoke), and Less Than 2% Soybean Oil Added as a Processing Aid. Manufactured in a Nut-Free Facility. Contains: Wheat and Soy.
NUTRITIONAL FACTS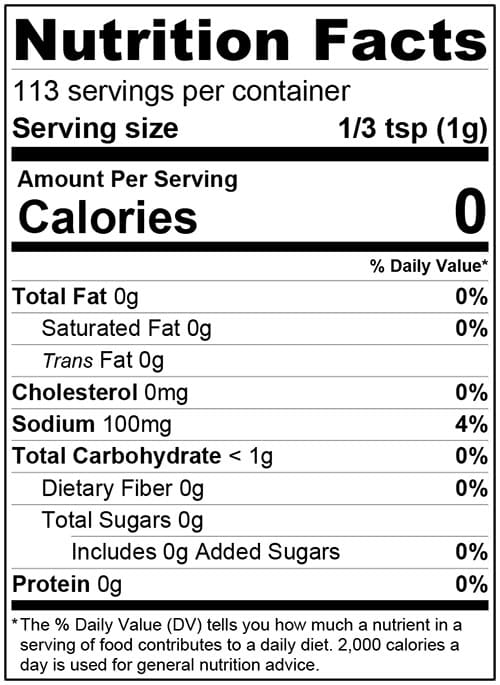 EXPIRATION
All of Fat Boy Natural BBQ's 4 oz. rubs contain a "best by" date. The USDA states that a "best by" date is used as a guideline for a product to be on the shelf before purchase. It is in no way an expiration date. According to the USDA most products are safe to consume long after the 'best by" date has passed. All Fat Boy Natural BBQ 4 oz. rubs have a "best by" date of three years after packaging. Any products that are "short dated" are sold at a discount and the date is stated in the listing when purchasing the product.
Related products