Copperhead Gluten Free Natural BBQ Sauce 12 oz
23 in stock
This product will earn 5 points.
Categories: 12 oz., 3/5, All Products, Beef, Chicken, Copperhead Sauce, Pi Day, Pork, Sauces, Seafood, Southern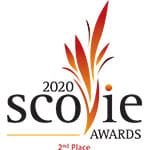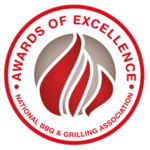 Second Place Winner – 2020 Scovie Awards – Vinegar Mild – Medium Category
Fourth Place Winner – 2020 NBBQA Awards of Excellence – Vinegar Mild

We blended the bold flavor of KC with the tangy taste of the Carolinas to create something special. Coming straight off the competition circuit, we call it Mason-Dixon style because it was both northern and southern BBQ roots. We named it Copperhead due to its color and bite. This complex sauce uses the brown sugar, tomato, smoke and pepper flavors from KC. We then blend those with the apple cider vinegar, mustard and spices from traditional Carolina sauces. Fire up the smoker, but don't let the Copperhead bite you.
All Natural. No High Fructose Corn Syrup. No MSG.
Best On:




Heat Level:


Shake well before using. Refrigerate after opening. Made in the USA.
UPC: 8 52098 00160 1
INGREDIENTS
Water, Brown Sugar, Tomato Paste, Apple Cider Vinegar, Prepared Mustard (Water, Vinegar, Mustard Seed, Salt, Turmeric), Sugar, Salt, Distilled Vinegar, Worcestershire Sauce (Distilled Vinegar, Molasses, Corn Syrup, Water, Salt, Caramel Color, Garlic Powder, Sugar, Spices, Tamarind, Natural Flavor), Garlic, Honey, Hot Sauce (Aged Cayenne Red Peppers, Distilled Vinegar, Water, Salt and Garlic Powder), Cayenne Pepper, Spices (Including Chili Peppers and Celery Seed), Natural Smoke Flavor, Dehydrated Garlic and Onion. Manufactured in a Nut-Free Facility.
NUTRITIONAL FACTS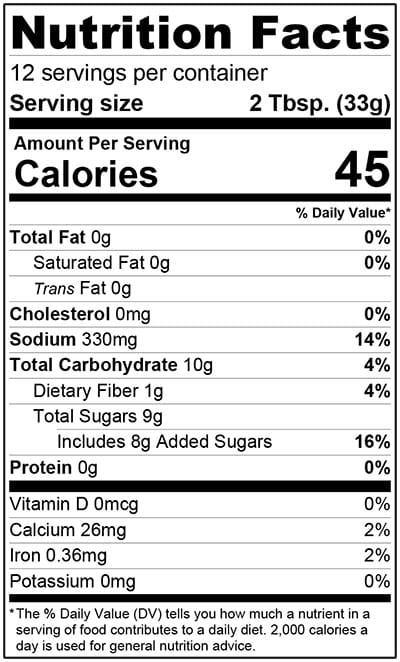 EXPIRATION
All of Fat Boy Natural BBQ 12 oz. sauces contain a "best by" date. The USDA states that a "best by" date is used as a guideline for a product to be on the shelf before purchase. It is in no way an expiration date. According to the USDA most products are safe to consume long after the 'best by" date has passed. All Fat Boy Natural BBQ 12 oz. sauces have a "best by" date of two years after packaging. Any products that are "short dated" are sold at a discount and the date is stated in the listing when purchasing the product.
Related products