Coyote Canyon Gluten Free Natural Southwest Chipotle BBQ Rub 4 oz
Out of stock
This product will earn 5 points.
Categories: 3/5, 4 oz., All Products, Chicken, Coyote Canyon Rub, Pi Day, Pork, Rubs, Seafood, Southwestern, Vegetable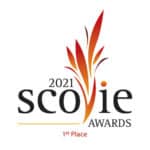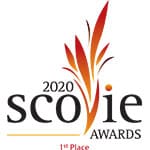 Winner 2021 Scovie Awards – Third Place – Dry Rub/Seasoning – Southwest Category
Winner 2020 Scovie Awards – First Place – Dry Rub/Seasoning – Southwest Category
In the Southwest there is heat that adds flavor and heat that makes you sweat. Our blend of chiles, herbs and spices will bring some heat without going over the top. Sprinkle on the Coyote Canyon Southwest Chipotle Rub, kick back and let the smoke roll.
All Natural. Gluten Free. No MSG.
Best On:




Heat Level:


Lightly coat meat surface with rub prior to cooking, smoking or grilling. It is also excellent added to baked beans, casseroles and potato dishes. Store in a dry place. Made in the USA.
UPC: 8 52098 00183 0
INGREDIENTS
Sugar, Salt, Spices including Chipotle Pepper, Dehydrated Onion & Garlic, Molasses Powder (Molasses, Matlodextrin), Potato Starch, Natural Flavors including Smoke, and Less than 2% Silicon Dioxide & Soybean Oil Added to Prevent Caking. Manufactured in a Nut-Free Facility.
NUTRITIONAL FACTS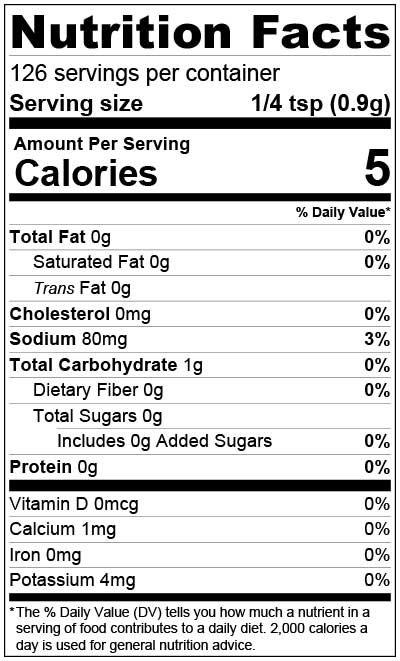 EXPIRATION
All of Fat Boy Natural BBQ's 4 oz. rubs contain a "best by" date. The USDA states that a "best by" date is used as a guideline for a product to be on the shelf before purchase. It is in no way an expiration date. According to the USDA most products are safe to consume long after the 'best by" date has passed. All Fat Boy Natural BBQ 4 oz. rubs have a "best by" date of three years after packaging. Any products that are "short dated" are sold at a discount and the date is stated in the listing when purchasing the product.
Related products