Gluten Free Natural Denny's Bacon Salt 7 oz – Pack of 2
7 in stock
Categories: 0/5, 7 oz., All Products, Bacon Salt, Beef, Chicken, Other, Pork, Rubs, Seafood, Vegetable, Veterans Day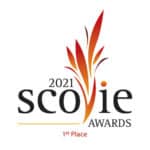 First Place Winner – 2021 Scovie Award – Barbecue Cook it Up – Unique
Here at Fat Boy we created Denny's Bacon Salt starting with the holy trinity of flavors: bacon, salt and sugar. This mix can be used on just about anything from burgers to popcorn. This highly addictive savory taste leaves you wanting more and for us that's a good thing. In cases of extreme addiction contact us for counseling and instructions on how to get more Denny's Bacon Salt.
Denny was the beloved patriarch of our family who was also a proud Marine. In his honor, a portion of every sale is donated to the Semper Fi Fund helping wounded veterans recover, transition and thrive.
All Natural. Gluten Free. No MSG.
Best On:





Who are we kidding, it's good with anything.
Heat Level (0):





Lightly coat meat surface with rub prior to cooking, smoking, or grilling. Store in a dry place. Made in the USA.
UPC: 8 52098 00152 6
INGREDIENTS
Sea Salt, Brown Sugar, Demerara Sugar, Natural Flavors including Smoke (Contains Maltodextrin), Paprika, and Less than 2% Soybean Oil & Silicon Dioxide Added to Prevent Caking. Manufactured in a Nut-Free Facility.
NUTRITIONAL FACTS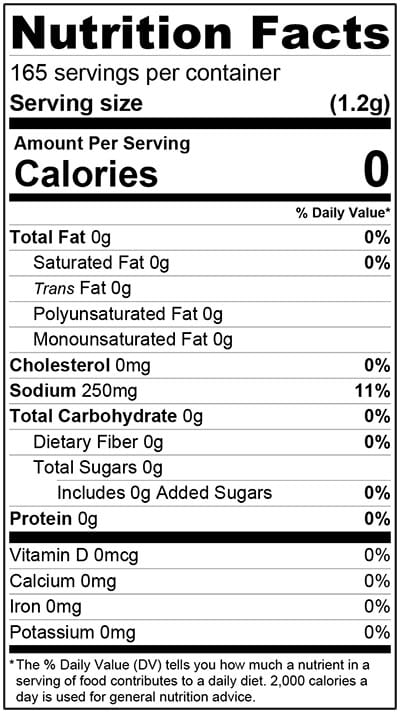 EXPIRATION
All of Fat Boy Natural BBQ's 7 oz. rubs contain a "best by" date. The USDA states that a "best by" date is used as a guideline for a product to be on the shelf before purchase. It is in no way an expiration date. According to the USDA most products are safe to consume long after the 'best by" date has passed. All Fat Boy Natural BBQ 7 oz. rubs have a "best by" date of three years after packaging. Any products that are "short dated" are sold at a discount and the date is stated in the listing when purchasing the product.
Related products